In the fall of 1964, a group of basketball players from Ashe Central High School prepared to take to the court in what would be their final season together. Since the seventh grade most in this group had played together and throughout that six year period, Wade Rose had been the only coach they had known. For those six years Rose had made improving his team his driving focus. Player Roger Howell recalled that "outside of family, [basketball] was his number one thing in life." Rose had coached his team in season and out, he had invited them to his house for cookouts, he had taken them to church; in general, he had adopted the team as a surrogate family, and his devotion had paid dividends: through Coach Rose's determined guidance, both on and off the court, the team had steadily improved. By the fall of 1964 they were one of the best teams in the seventh district, but Rose's ambitious goal to lead his team to a state championship before their graduation remained unfulfilled.
In 1965 the seventh district, of which Ashe Central was a part, was a dominant force in high school basketball. Both North Surry and North Wilkes had both recently won state championships. Ashe Central's point guard Charlie Bowers recalls that "there were probably three other teams in our district that could have won a state championship that year."
As the 1964 season began, the Ashe Central Panthers consisted of 14 players. Charlie Bowers, Roger Howell, Bob Francis, David Bowers, and Lanney Blevins served as starters. Other players included seniors Mike Badger and Larry Cockerham as well as juniors John Jackson, Eddie Vannoy, Terry Shatley, Warren Witherspoon, Jimmy Thompson, and Dickie Bower. Coach Rose knew his team had the potential to claim the state championship, but he felt that they were still lacking. As assistant coach Morris Walker recalled "the team was missing the final piece of the puzzle." That final piece was the return of David Mullis, who had moved from Ashe to Texas after his eighth grade year. The inclusion of Mullis gave the team six starters, allowing them to adjust their lineup to more efficiently match the size and speed of their opponents.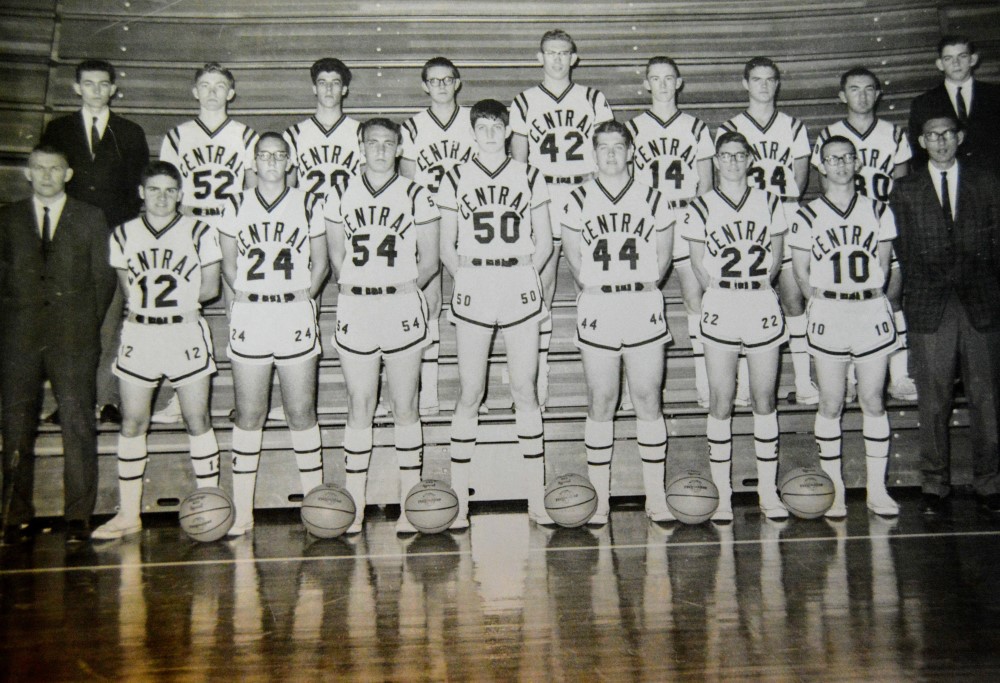 Just as things were coming together on the court for Coach Rose, things off the court were becoming increasingly dire. Two years earlier, he had been diagnosed with a rare form of liver cancer. Only 26 years old at the time, Coach Rose was given six months to live. Although the outlook was grim, Rose was determined to keep coaching. According to Gwen Ashley, Rose's widow, "he knew he was going to stay with those boys until they won." Keeping the magnitude of his illness a secret to his players, Rose had continued coaching for two more years while simultaneously undergoing 16 trips to the hospital.
In the spring of 1964, Morris Walker noticed that Wade Rose's class at Ashe Central had been left unattended. After a brief search, he found Rose collapsed in the coach's office. He was rushed to the hospital and it was discovered that a tumor on his liver had ruptured. Rose was given a chemotherapy pump that was attached to his chest. From that moment, Rose's health began rapidly deteriorating. Despite his health, Rose refused to abandon the team. He continued to coach and practiced with the players during the summer and fall of 1964, though he kept the severity of his ailment a secret from his team.  During one practice in the summer of 1964, Roger Howell recalled that "he was showing me something. I was guarding him. He went up to shoot and his shirt pulled up and he had this tube. I thought 'my lord.' I'd never seen nothing like that before."
Ashe Central began the season by dominating their first three opponents, beating West Wilkes, Lansing and Beaver Creek by a combined margin of 79 points. Soon they were facing off with North Wilkes, the team considered to be the best in the conference. Down 19-2 at the beginning of the first quarter and with three fouls on their two tallest players, Ashe Central struggled to keep up with the squad from North Wilkes. Although they had three opportunities to tie, they ultimately lost 48-43. The defeat was not total however. As Charlie Bowers recalls, this defeat demonstrated the Panthers ability to perform well against even the most talented teams. "We knew we were capable of winning ball games, even though we lost to them" Bowers remembers.
All of Coach Rose's work over six years was finally coming together. The team of starters he had assembled as seventh graders and nurtured through high school were playing with a level of skill and cohesion which was setting them apart in a district full of talented basketball teams. Although Rose had managed to persevere through the first six games of the regular season, his deteriorating health made it increasingly difficult to actively coach, and Coach Rose would soon have to turn over responsibility for coaching to his assistant, Morris Walker. As Ashe Central continued to battle their way to a state championship, Coach Rose would be battling for his life at his home in Ashe County.
The season continued with Ashe Central handily defeating all opponents. A four corner stall play at in-county rival Beaver Creek led to a close call. Beaver Creek held the ball for 27 minutes of the 32 minutes played, but Ashe Central's superior talent allowed them to score enough in their brief possessions to maintain the lead. Charlie Bowers remembers that the Panthers "never felt like we were going to lose that game."
Soon attention turned to the home rematch with North Wilkes, the only team to have beaten Ashe Central during the season. The Panthers took early control of the game, leading 37-18 at the half, and went on to defeat their conference rivals 74-66. This strong showing against a team that was also a contender for a state championship was a harbinger of things to come. Ashe Central would not know defeat for the remainder of the season.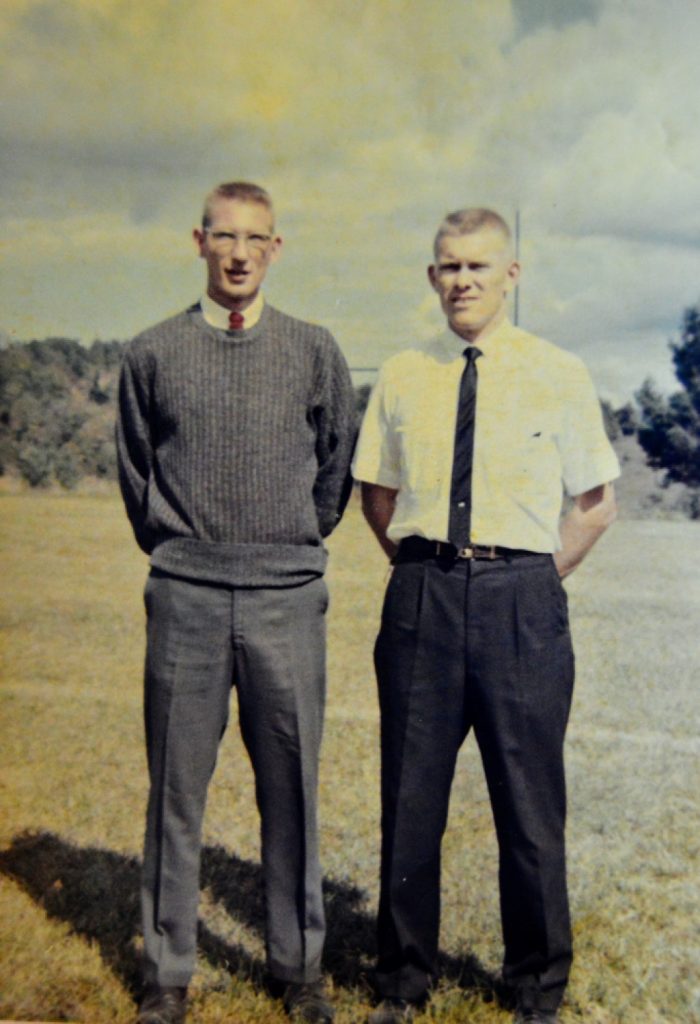 With Coach Rose sidelined due to his fading health, Morris Walker would be tasked with leading Ashe Central through their championship season. Walker respected the leadership of Rose, which had brought the team within sight of a state championship. Bowers recalls that "he knew what Coach Rose's philosophy was. . . he didn't change a thing." With their beloved coach now only able to offer support from a distance, the Panthers went on to defeat North Wilkes once more for the District 7 championship. In the heart of the winter of 1965, Coach Rose, fighting for his life, would watch his team head to Winston Salem in pursuit of the state championship he had promised them six years earlier.